My name is Bryan and I've been a web designer for the past 10 years. Most days you can find me helping utilities throughout Kentucky with technical issues such as web design and network assistance. Lately, I've been designing websites for small to large corporate businesses.
Web Design

My goal is to keep a design simple, yet modern. I design sites that are user friendly to both visitor & owner.

Wordpress Design

A website designed using Wordpress is perfect for the first time site owner. Most of my clients are up and running within a single hour of training.

Logo Design

It's not what I went to school for, but I can hold my own when it comes time on decided the perfect logo for your site.

Search Engine Optimization

What good is a website if no one knows about it? I'll help you build the necessary online presence that is essential for search engine rankings.
I'd love to assist you with your next online project!
Phone: 2703920281 bryan@bryanburnswebdesign.com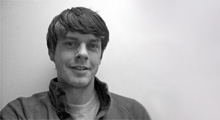 Bryan Burns is a web designer specializing in wordpress themed websites. Bryan has ten years of web design experience and currently lives in Bowling Green, KY with his three sons and beautiful wife.
A graduate of WKU, Bryan earned his degree in CIS in 2000. Design skills include html, css, php, and javascript with an emphasis on Wordpress implementation.